Bespoke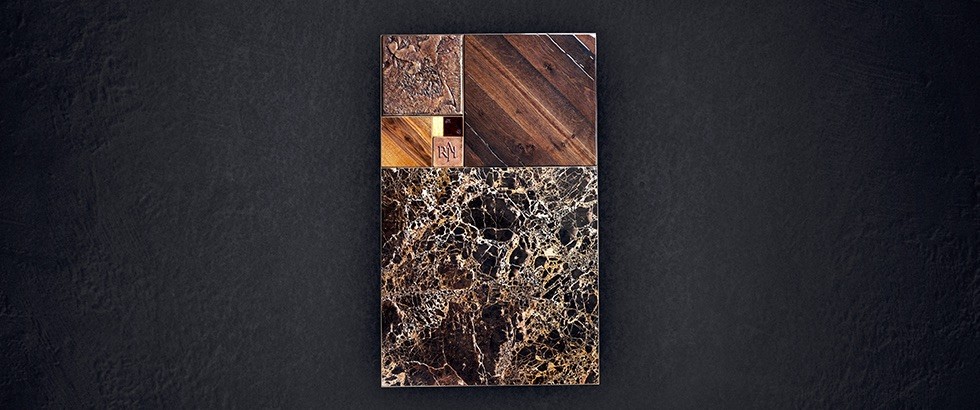 Our bespoke service 
You can create a unique piece of furniture with our Bespoke programme.
All bespoke operations are made to individual specifications of our client, one pearl a time. Together with the VanDen guild, we bring your dream of owning a 'VanDen' to life.
Design service
Whatever it is you dream of; from art-pieces, furniture objects to kitchens or even car interiors, we can create your custom designs.
Work with our head of design, Jesse Nelson van den Broek,on everything from the subtle details to the biggest statements. He will be happy to help you, by creating a custom design, made to measure your life.
For private customers
Do you have a personal wish that our regular collection doesn't fulfil? Would you like a unique custom designed sofa to fit the intended spot perfectly? Do you want your piece of furniture to fulfil a special function?
With our bespoke service we help you with all the ideas and specifications you may have for the design of your new unique furniture pieces.
For interior professionals
In many cases, the architectural specifications are so particular that only bespoke, built-in furniture is able to provide the ideal solution. VanDen Collection manufactures its pieces precisely according to the design stipulated by the architect or interior designer.
We're also more than willing to create a custom design or apply our comprehensive material expertise to special creations extending far beyond the realm of cabinet makers – e.g. car interiors, art, kitchens, door and wall coverings and much more.
Contact us for more information. You'll be directed to the in-house specialist who is best suited to help you turn your personal ideas and requirements into reality.  
Materials and Quality
The pieces are classic whilst at the same time contemporary, and lend themselves to different types of living spaces.
All materials are hand picked, 100% genuine eco-luxury materials - that's our guarantee.
Every VanDen piece comes with a certificate and a matching brass authenticity plate with a serial number, wooden pieces are heat-stamped with our logo.
All hi-gloss materials you see in our site, are treated with a layer of our 'cold enamel'. This is a 'glass-like-lacquer', developed by VanDen Collection. It is our method to moralize rare and precious materials, this way we protect the materials from age and sun. 
Our 'superior line' of seat furniture come with our hand stitched seat comfort. This comfort is build out of pocket springs, hemp and horsehair, covered with virgin wool.