Dutch craftsmanship
Traditional craftsmanship skills, the use of the finest rare materials, continuous research: these are the values which have always distinguished the VanDen Collection creations. Every piece is hand crafted in our workshops and is subject to quality controls in order to reach the highest standards. 
For the production of his furniture, VanDen Collection only cooperates with the artisans of the VanDen Guild. A selected group of Dutch craftsmen, who are still familiar with the traditional production of furniture - that's our guarantee.
Our workshops are located in the immediate surroundings of VanDen Collection, which ensures a benefit for local employment. This is an important aspect, as this gives an extra dimension to their philosophy of sustainability.
The final result of this video is our Utopa - Mega lounge sofa
Bute Fabrics
For this collection, VanDen has cooperated with the Scottish weaver Bute Fabrics Ltd., through the Dutch distributor Trap Apart, who represents this brand in the Benelux.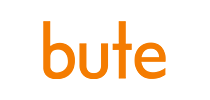 This 65 year old Scottish family weaver company, uses mainly wool material and has been faithful to his original goals: the making of high quality and sustainable fabrics. The Bute family lives on the Scottish island of Bute and traded originally in salmon, whisky and sheep. After the 2nd world war, a rehabilitation centre was initiated, to prepare the soldiers returning from the war (men and women) to a social career. For that purpose the family started the weaver business. During that time, there was a great demand for blankets, tent cloth and clothing. Lord Bute (7th generation) is until today, the owner of this traditional family company.
Bute Fabrics from Make Works on Vimeo.